JOB OPENING: Marketing and Outreach Manager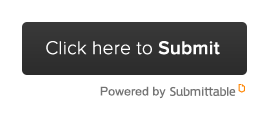 The Marketing and Outreach Manager will develop and implement marketing strategies designed to boost traffic in the Hub City Bookshop and increase attendance at HCWP events in Spartanburg. The marketing manager reports to the HCWP Director of Operations.
This position pays $15,000 annually for 20 hours/week.
The responsibilities of the job include but are not limited to:
Create, curate and manage regular social media, e-newsletters, and website content for the Bookshop and HCWP events in Spartanburg.
Pitch stories and provide content to area media and community websites / e-newsletters promoting local events and programs in Spartanburg.
Create and distribute fliers, posters, and other materials advertising the organization's local events and programs.
Consult with the HCWP Press and Program Director for marketing needs related to creative writing programs in Spartanburg.
Occasionally staff on-site and off-site events for the bookshop. These can take place on weekdays, weekends and weeknights and will be scheduled in advance with the Director of Operations.
Develop an outreach program with area book clubs and regularly market events and programs with their members.
Create a "shelf talker" program for the bookshop and refresh it weekly.
Skills and requirements:
Must possess excellent verbal and written communication skills
Have experience with all social media platforms (including Facebook, Instagram, Twitter, Mailchimp)
Have a full understanding of media and media relationships
Be a confident communicator and presenter
Be creative and self-motivated, with a ability to adapt quickly to new technologies and platforms
Have experience with photo-editing and design software
Please submit a resume, two references, and a brief social media literacy test (link below) using our Submittable manager.
NOTE: Applicants for this position should be able to begin working part-time in our Spartanburg, South Carolina office in early May. This is not a remote position.
Social Media Test
A three question test for social media literacy