JOB OPENING: Marketing and Events Manager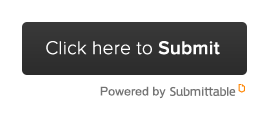 Hub City Writers Project Marketing and Events Manager
Description: The Marketing and Events Manager schedules and staffs bookshop events and develops and implements marketing strategies designed to boost traffic in the Hub City Bookshop and increase attendance at HCWP events in Spartanburg. The marketing and events manager reports to the HCWP Executive Director.
+Pitches events to publishers and works in coordination with authors and publicists to maximize their impact.
+Creates, curates and manages regular social media and e-newsletters for the Bookshop and HCWP events in Spartanburg.
+Pitches stories and provides content to area media and community websites /e-newsletters promoting local events and programs in Spartanburg.
+Consults with the HCWP Press and Program Director for marketing needs related to creative writing programs in Spartanburg.
+Creates and distributes flyers, posters, and other supporting materials advertising the organization's local events and programs.
+Staffs an average of two weekly on- and off-site events for the bookshop. These can take place on weekdays, weekends and weeknights and will be scheduled in advance with the Executive Director.
+Develops an outreach program to area book clubs and regularly markets events and programs to their members.
+Works retail shifts in bookstore and contributes to merchandising in the bookshop.
Qualifications: Must possess excellent verbal and written skills, have experience with all social media platforms (Facebook, Instagram, Twitter, Mailchimp), have a full understanding of media and media relations, be a confident communicator and presenter, be creative, an avid reader, self-motivated, with the ability to adapt to new technologies and platforms, have experience with photo-editing and design software, be able to lift 20lb boxes of books.
This is a full-time position based in Spartanburg, SC. A monthly tax-free healthcare reimbursement is provided in addition to the salary.
Social Media Test
A three question test for social media literacy