Send us a Query Letter
Hub City Press publishes books of literary fiction, poetry, creative non-fiction, regional nonfiction, nature, and art. Hub City is a small press, publishing five to eight titles per year. In general, our publication schedule operates at least 12-18 months in advance of release.
If you would like us to consider your work, please send us a one-page query letter about your manuscript. Submissions are open in March/April and in September/October. At specific times we may be open to only specific genres. Please check out Submittable page to see what we are currently looking for.
A Submittable link is available at the bottom of this page for digital submissions. This query letter should include the title, genre, length, description of the work, author background and publication history. Let us know of any credentials that particularly qualify you to write your book. If you have access to special markets or promotional opportunities for your book, we'd like to know about them as well. Please do not send us pages from the manuscript.
Due to the size of our staff and the volume of queries we receive, we are unable to respond to every query. We will be in touch with you if we have interest in your work. If you have not heard back within six months of your query or manuscript submission, assume your manuscript was not a good fit for us.
Our preference is to communicate with you by email, so please include your email address in your query letter.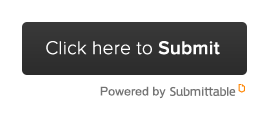 We are not looking for:
Submissions in the following categories: romance, science fiction, true crime, mystery, cookbooks, how-to books, horror/paranormal or specific-religion inspirational books. We also can no longer accept queries for poetry collections or short story collections. Please see the C. Michael Curtis Short Story Book Prize and the New Southern Voices Poetry Prize for information on how to submit to our prizes.
We do not publish books for young people (YA, middle grade or children's).
Please do not send us a query if your book has already been self-published, even only as an eBook. We are not looking for single stories, essays, or poems at this time.
We are looking for:
New and extraordinary voices from the American South. Well-crafted, high-quality works by new and established authors. We are particularly interested in books with a strong sense of place.
We believe strongly that the publishing industry needs to promote a more diverse range of experiences, and so have committed ourselves to spotlighting lesser-heard Southern voices including: people of color, gender diversity, LGBTQIA, people with disabilities, as well as ethnic, cultural, and religious minorities.
What's the South? A complicated issue, to say the least, but the short answer for our purposes: Alabama, Arkansas, Florida, Georgia, Kentucky, Louisiana, Mississippi, North Carolina, Oklahoma, South Carolina, Tennessee, Texas, Virginia, West Virginia. At the same time, we're interested in boundaries, borders, and in-betweens, so if you want to make a case for a state not listed here, we'll take a look.
Please visit our Submissions page to send us your query letter. We can no longer accept email or paper submissions, so please send all queries through the Submittable page.
We are always looking for emerging visual artists, illustrators and photographers for book cover collaborations. Please visit our Submissions page to send us a portfolio of your work.