The Writers House Residency Program is on hiatus for Spring 2019 for special needs of the press. Thanks for your patience.
The Writers House offers two residencies per year in an historic cottage in downtown Spartanburg, S.C. The program is open to emerging writers in the United States who have completed a college degree (BA, BFA, MA, MFA, PhD) in creative writing within the past five years or are pursuing a graduate degree (MFA, MA, or PhD) in writing. Residents receive lodging, utilities, and a stipend; they are responsible for their own transportation and meals. Our residencies include a community service component of 15 weeks with the Hub City Writers Project, and offer a stipend of $650 a month.
Our next residency opportunities are:
• A 15-week Fall residency from September 3, 2018 to December 17, 2017
• A 15-week Spring residency from January 7, 2019 to May 2, 2018
The program is targeted at early-career writers, preferably without a published book. In addition to uninterrupted writing time, the residencies offer opportunities for service at Hub City Press and Bookshop, for presentation of workshops or readings, and for literary projects of your own in Spartanburg, where there is a vibrant literary community. The ideal candidate is self-motivated, outgoing, interested in multiple aspects of the literary field, and has a desire to engage with the Spartanburg community. We accept applications from writers in the following categories: fiction, creative nonfiction, poetry, screen- and playwriting.
We also offer a summer internship in publishing. Click here to learn more.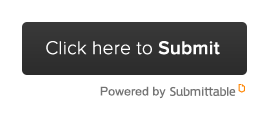 The Writers House
About the Writers House
Located at 252 Spring Street, the Writers House is a two-bedroom, two-bath bungalow in the historic Hampton Heights neighborhood. Built in 1924 by a printer for the local newspaper, the cottage is located within three blocks of the central town square and the Hub City Bookshop/Hub City Press offices. The house is fully furnished and has a substantial front porch and a grassed backyard. Washer and dryer are provided in the house.
From time to time, the second bedroom in the house will be used on a very short-term basis by writers visiting the community to give readings or workshops. Residents are encouraged to invite other artists or writers to stay at the house and produce collaborative projects with them. These collaborative projects and visiting artists must be approved by the director of the Hub City Writers Project. Residents can bring their partners or pets.
Accessibility note: we are able to provide comparable accommodations for residents with disabilities.
About Community Service
Our residents have proposed and carried out a wide variety of community outreach projects. Past residents have edited books, created new programming, offered workshops, and visited schools. Two past residents sponsored art-and-writing marathons in downtown storefronts. Summer residents are part of the instructional staff for the Writing in Place conference, July 10-12 and help out with the summer youth writing programs. All our residents work shifts at the Hub City Bookshop, and help edit and choose manuscripts for the press.
Residents receive a 25 percent discount on books at the Hub City Bookshop.
Deadlines
**Applications for Fall may be submitted until June 15 at midnight.
Applications for Spring may be submitted until October 14 at midnight.**
Note: You may submit one application for consideration for both the Fall and Spring Residencies. The deadline for dual applications is June 15.
Fees
The application fee for one residency is $30. To apply for both Summer/Fall or Fall/Winter the application fee will be $40.
Please Submit: a writing sample of 10 poems or 20 pages of prose (a short story, an essay, or an excerpt from a novel, play or screenplay); a one-page project description that includes what you want to accomplish with your own writing and your ideas for community literary service in Spartanburg; a résumé; and the names and contact information for two references.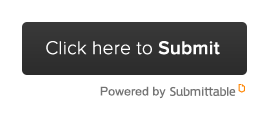 Questions??
If your question isn't covered, email kate@hubcity.org.
Current Resident
Previous Residents