Hub City Press's Summer Publishing Internship program is based out of the Writers House, an historic cottage in downtown Spartanburg, S.C. The program is open to those interested in literary publishing in the United States who have completed a college degree (BA, BFA, MA, MFA, PhD) in creative writing within the past five years or are pursuing a graduate degree (MFA, MA, or PhD) in writing or related field.
Our residencies include work in the Hub City Bookshop and in the Press offices for no more than 25 hours per week. The internship will also require remote work including manuscript reading, copyediting, and proofing. Interns receive lodging, utilities, and a stipend of $150 a week; they are responsible for their own transportation and meals.
This program is on currently on hiatus. The next internship opportunity will be: June 4th to August 15th, 2020. Please subscribe to our email list on the homepage for updates!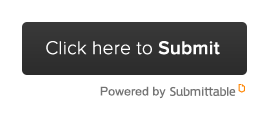 Qualifications
Ambitious, driven, and detail-oriented individual with excellent written, verbal, and organizational skills
Initiative and the ability to work independently
Fluency in various social media platforms (Facebook, Instagram, Twitter)
Self-starter, deadline driven; ability to work independently and with others, take initiative
A passion for publishing and literary citizenship. Knowledge of contemporary literature including Hub City Press's catalog.
A commitment to encouraging diversity in literary publishing
1 year prior experience in publishing required (includes: work experience, degrees, and certificate programs)
Tasks
Support a range of administrative needs, including executing orders and mailings, membership donations database updates, metadata entry, etc
Assist in proofreading, copyediting, and fact-checking materials including manuscripts, digital content, and fundraising materials
Work as a clerk in the bookshop for a set number of hours weekly
Assist in staffing events and readings for both bookshop and press
Update the press website, as needed
Attend weekly staff meetings
Application Materials
Cover/resume via Submittable
Top five contemporary books of poetry, fiction, and nonfiction (in any combination)
Up to three pages of additional documents, e.g., references, work samples (please do not send creative writing samples)
Names and contact information for two references
Deadlines
Applications may be submitted between October 15 and April 15.
Fees
The application fee is $30.
About the Writers House
Located at 252 Spring Street, the Writers House is a two-bedroom, two-bath bungalow in the historic Hampton Heights neighborhood. Built in 1924 by a printer for the local newspaper, the cottage is located within three blocks of the central town square and the Hub City Bookshop/Hub City Press offices. The house is fully furnished and has a substantial front porch and a grassed backyard. Washer and dryer are provided in the house.
From time to time, the second bedroom in the house will be used on a very short-term basis by writers visiting the community to give readings or workshops. Interns may bring their partners or pets.
Interns and residents receive a 25 percent discount on books at the Hub City Bookshop.
Questions??
Please email kate@hubcity.org with any questions regarding the summer publishing internship.
Current Intern
Previous Intern